Lifting of controls in the Outaouais from May 11, except the bridges between Gatineau and Ottawa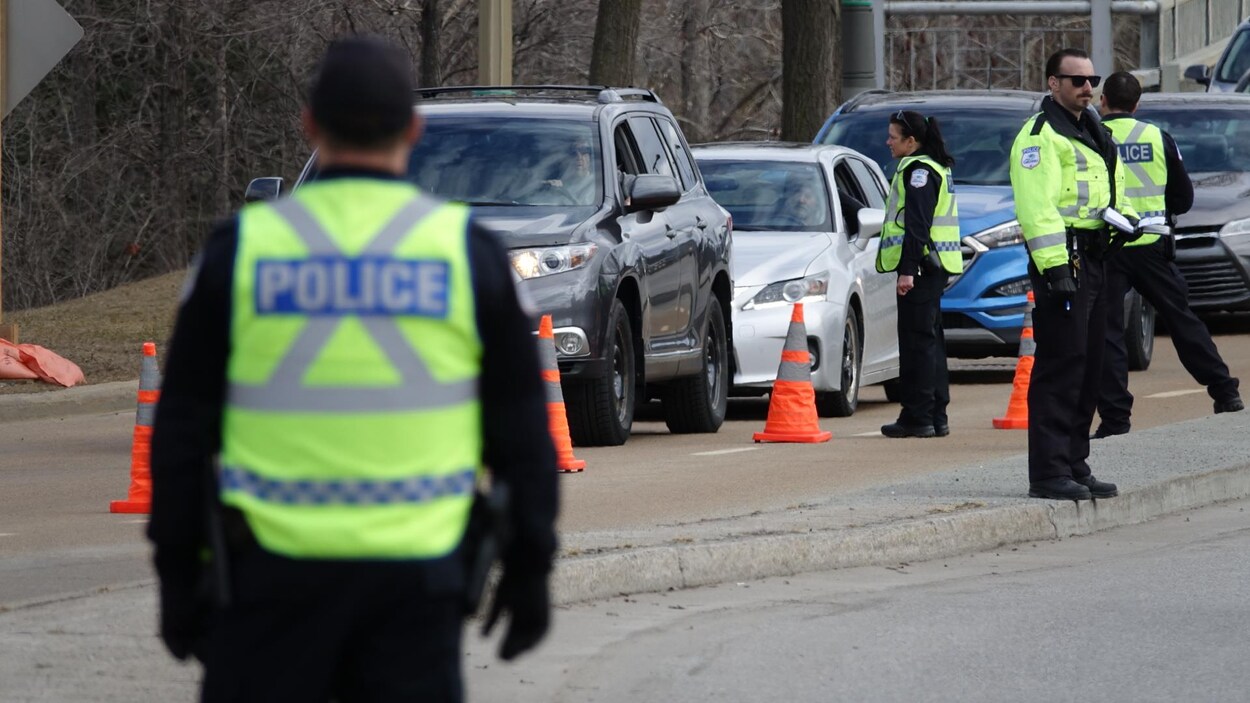 PHOTO : RADIO-CANADA / FRANCIS FERLAND
The roadside checks put in place due to COVID-19 will be eliminated as of May 11 in the Outaouais, with the exception of those at the interprovincial bridges in Gatineau.  The Quebec government has not set a lifting date for the latter.
 The Deputy Premier of Quebec, Geneviève Guilbault, explained that her government is still analyzing the situation on the other side of the Ottawa River before being able to establish a date when travel between Ottawa and Gatineau will no longer be monitored.
 The dams are random on the five bridges that Gatineau shares on the Ontario shore and they will be maintained, said Ms. Guilbault during a press briefing on Wednesday.  We are maintaining those in Gatineau, because there is a large volume and there was nevertheless a concern given the situation in Ontario.
 In Grenville, surveillance near the bridge to Hawkesbury will end on May 4, with a first wave of police checks being lifted.  Movements inside the Outaouais will not be monitored from Monday, May 11, subject to reservation, and if the situation continues to go well, said Ms. Guilbault.
 The minister recalled, however, that the end of these police roadblocks does not allow motorists to travel for unnecessary reasons.  Now is not the time to go for a stroll or to go shopping in another region just for fun.  We try to avoid moving and staying in the region where we are, she said.